Our Policy On The Environment
All personnel of N.A.P. Service and Trading Co., ltd are trained not
only in proper cleaning practices but also on environmental
conservation practices and regulations and are ready to promote
and pass on this knowledge to our client's personnel to further
help in the conservation of our environment. These environmental
conservation policies can not succeed without the cooperation
of all parties involved. N.A.P. Service and Trading Co.,ltd has
maintain its environmental conservation policy since its founding
and will continue to be at the forefront in promoting "Green
Business Practices" for the future.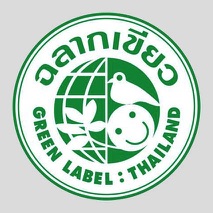 More Photos About Our Environment and Garbage Care Process
Click at the thumbnails for bigger view.
From the period of 1987 until the present many companies
and organizations have started to put a large emphasis on
environmental policy. There has been much greater
awareness in the use of chemicals products and cleaning
methodologies that will not harm the environment or the
health and wellbeing of people.
N.A.P. Service and Trading Co., ltd feels that it is our
responsibility to avoid causing any harm to the environment
from the chemicals or cleaning practices that we use. We
only use equipment from reputable manufacturers and
chemical products with the Green Label of approval from The
Ministry of Natural Resource and Environment of Thailand to comply with the AS/NZS ISO14001
Environmental Management Systems Certification as well as strictly follow all the environmental
laws and regulations.
Our Policy On The Environment