Factories & Office Buildings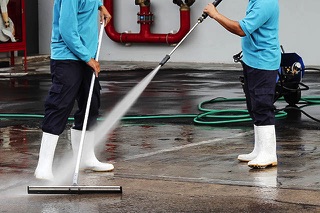 Each offices and factories have different rules and regulations in the maintenance of their buildings, these factors must be taken in to account by the cleaning staff as well as those planning the cleaning operation.
N.A.P. Service and Trading Co.,ltd will analyses and formulate the best solution of each clients and train our staff to strictly follow the rules and regulation of each offices or factories. Manufacturers of many types of consumer products such as food, beverages and chemicals have chosen to use our services. Many industrial estates have also chosen us to be responsible for the maintenance of their common areas.
Department Stores & Showrooms
Governmental & State Buildings
Hospitals, Clinics & Wellness Centers
Factories & Office Buildings
Hotels & Residential Buildings